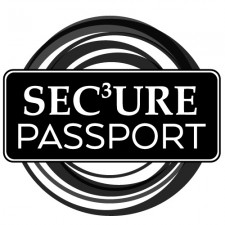 Healthcare Verification Service expands to dramatically streamline the appointment and re-appointment of healthcare providers and clinical contractors
DALLAS, March 6, 2018 (Newswire.com) - IntelliCentrics Inc., the premier provider of healthcare verification services that help deliver a more compliant, accessible location of care, announced today an expansion of its industry-leading platform SEC3URE, allowing hospital administrators and credentialing committees to dramatically streamline appointment and re-appointment of healthcare providers and clinical contractors.
"Our customers already benefit from the most efficient, compliant vendor credentialing platform available," said Mike Sheehan, global CEO of IntelliCentrics. "And with these enhancements, SEC3URE becomes a compliance force multiplier — delivering the same value for every healthcare provider on site, all at no cost to the facility."
The intelligent, paperless SEC3URE community collects and verifies all credentials automatically, allowing facilities to trust that everyone on-site understands and complies with the requirements of their role. In just three simple steps, anyone can now be credentialed — not only medical practitioners and vendors, but also general staff, students, and even volunteers.
"We're committed to making quality healthcare accessible to everyone," said Sheehan. "And these improvements are another example of how IntelliCentrics makes essential information more accessible — and valuable — to our customers so that together we can achieve that goal."
About IntelliCentrics
The SEC3URE platform from IntelliCentrics creates a trusted, verified and global community of users, continuously verifying the attributes of every participant. This verification includes documents, licensure, credentials and other requirements, including changes to all related data and information. The SEC3URE platform is built on trust, deployed in the cloud and can be accessed and managed via mobile devices, personal computers or via any internet-connected platform. SEC3URE has been initially adopted in the healthcare industry, over 10,000 physical healthcare locations across North America and the United Kingdom rely on the service, and our community of healthcare users is 700,000 strong — and growing every day. To learn more about IntelliCentrics, please phone (817) SEC3URE or visit www.IntelliCentrics.com.
Press Contact:
Beth Mahler
​Vice President of Marketing
IntelliCentrics​
972-316-6523
​BMahler@IntelliCentrics.com
https://www.linkedin.com/in/bethmahler/
Source: IntelliCentrics
Share: