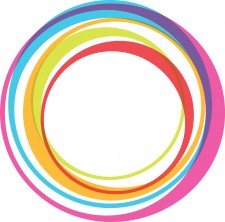 Maggie Palmer, MSA, CPMSM, CPCS—will be an instructor for the Credentialing Specialist (CPCS) Certification Preparation
DALLAS, March 19, 2018 (Newswire.com) - IntelliCentrics Inc., the provider of the SEC3URE technology platform which provides verification services to all locations of care for physicians, clinical contractors and vendor representatives, is proud to announce that Maggie Palmer, Vice President of Medical Staff and Contractor Services, has joined the faculty at the NAMSS 2018 Education Summit.
Palmer — MSA, CPMSM, CPCS — a veteran instructor, will be leading the Credentialing Specialist Certification Preparation course (CPCS) being conducted March 23-24 in Orlando, Florida where participants will earn 14 continuing education credits upon completion of this intensive course.
"Healthcare organizations worldwide are being asked to deliver more efficient, compliant, and secure healthcare experiences for everyone," states Palmer. This summit offers medical staff professionals the education and insights to better support their organizational goals for their credentialing activities.
The National Association of Medical Staff Services (NAMSS) certifying examination for Certified Provider Credentialing Specialist (CPCS) has become a benchmark of excellence and a measure of industry knowledge. The annual NAMSS Education Summit helps attendees prepare for the exam in a supportive group setting.
About IntelliCentrics: IntelliCentrics provides a technology platform called SEC3URE. The platform creates a trusted and verified, global community of users by continuously verifying all attributes of each user. This verification includes documents, licensure, credentials and other requirements, as well as all changes to important and related data and information. SEC3URE enables the community to trust all other users in the community. The platform is cloud computing optimized and can be accessed and managed via mobile devices, personal computers, and any internet connected platform. SEC3URE has been initially adopted in the healthcare industry and is currently in use in over 8,000 physical healthcare locations across North America and the United Kingdom and is a community of 700,000 healthcare users. To learn more about IntelliCentrics, please phone (817) SEC3URE or visit IntelliCentrics.com.
Media Contact:
Beth Mahler
Vice President of Marketing, IntelliCentrics
BMahler@IntelliCentrics.com
972-316-6523
https://www.linkedin.com/in/bethmahler
Source: IntelliCentrics
Share: