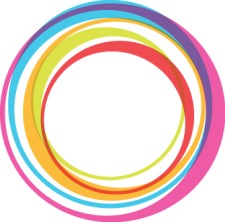 Tom Gaglardi & Jim Lites of the Dallas Stars to be honored at the Event
Dallas, Texas, February 10, 2017 (Newswire.com) - Dallas, Texas, February 10, 2017 (Newswire) -IntelliCentrics supports JDRF in its unwavering commitment to finding a cure for type 1 diabetes. We are thrilled to partner with the JDRF Greater Dallas to Unmask a Cure. JDRF is the leading global organization funding Type 1 Diabetes (T1D) research and to turn type one into type none.
IntelliCentrics Inc., a community of professionals, patients, their families, and facilities working together to achieve a safe and SEC3URE healthcare experience, is extremely proud to the presenting sponsor for the JDRF 2017 Greater Dallas Dream Gala. JDRF exists for the millions of children, adults, and families affected by T1D every single day. Their determination to overcome this disease strengthens our mission for everyone to experience SEC3URE healthcare.
We are honored to have been chosen by the JDRF Greater Dallas Chapter to be the presenting sponsor of the 2017 JDRF Annual Dream Gala honoring Tom Gaglardi & Jim Lites of the Dallas Stars.
The JDRF Greater Dallas Chapter will be honoring Tom Gaglardi, The Dallas Stars Owner, and Governor, for his outstanding commitment to JDRF's mission of finding a cure for T1D. Jim Lites, President of the Dallas Stars, is serving in the role of Corporate Chair. According to Trey Parker, the Board of Directors' President, the black tie gala will include a cocktail reception; a multi-course dinner; silent and live auctions; JDRF's signature Fund A Cure program and live entertainment by Limelight! Steve Eagar will serve as the event's Master of Ceremonies for the magical evening.
More than 80% of JDRF expenditures T1D support research and research-related education for a cure, treatment, and prevention. This essential research is necessary toward finding a cure and making the world a safer place. Last year's gala event raised more than $1.4M for the Greater Dallas chapter.
Join JDRF for an unforgettable evening of raising funds to "Turn Type One into Type None" as they Unmask a Cure. Register online or contact Deborah Newsome at 214.217.5782 or dnewsome@jdrf.org.
About IntelliCentrics, Inc.
IntelliCentrics, the security experts, is in the business of savings lives by creating a SEC3URE healthcare experience. IntelliCentrics is uniquely qualified to help hospitals and healthcare organizations to provide the best possible patient experience. By prioritizing security, our facilities meet or exceed compliance best practices by letting everyone in safely. More healthcare facilities across seven countries adopt our best practices than all of our competitors combined. We have created these best practices regulations by researching over 75 accrediting bodies, 13 separate federal agencies, 50 states, four territories, the WHO, the CDC, and best-in-class healthcare facility by-laws. Quality healthcare depends on a safe and SEC3URE environment. Now, every person entering a SEC3URE facility can contribute to preserving patient safety, from physicians to patient visitors, vendors, volunteers, and staff. This environment you choose to receive your care in is as important as the doctors and nurses you want. Join the IntelliCentrics community of professionals, patients and their families, and facilities, working together to achieve a safe and healthcare experience. To learn more about IntelliCentrics, the leading provider of managed services to maintain compliance programs to create a SEC3URE healthcare experience, please contact us today or phone (817) SEC3URE, visit www.IntelliCentrics.com or follow us on Twitter @IntelliCentric.
About Type 1 Diabetes
Type 1 diabetes (T1D) is an autoimmune disease that strikes both children and adults and is unrelated to diet or lifestyle. The disease occurs when the body's immune system attacks and destroys the beta cells in the pancreas that produce insulin, a hormone essential to turning food into energy. Without insulin, glucose from food stays in the blood, where it can cause severe damage to all of the body's organ systems. It requires constant carbohydrate counting, blood-glucose testing, and lifelong dependence on injected insulin. With T1D there are no days off, and there is no cure yet.
About JDRF
JDRF is the leading global organization funding type 1 diabetes (T1D) research. Our mission is to accelerate life-changing breakthroughs to cure, prevent and treat T1D and its complications. To accomplish this, JDRF has invested nearly $2 billion since our inception. We are an organization built on a grassroots model of people connecting in their local communities, collaborating regionally for efficiency and broader fundraising impact, and uniting on a national stage to pool resources, passion, and energy. We work with academic institutions, policymakers, and corporate and industry partners to develop and deliver a pipeline of innovative therapies to people living with T1D. Our staff and volunteers in JDRF Greater Dallas, and in more than 100 locations throughout the United States and our six international affiliates are dedicated to advocacy, community engagement and our vision of a world without T1D. For more information, please visit jdrf.org or follow us on Twitter: @JDRF.
Media Contact:
Beth Mahler
Vice President Marketing
Phone: 972-316-6523
Email: BethMahler@IntelliCentrics.com
Source: IntelliCentrics
Share: