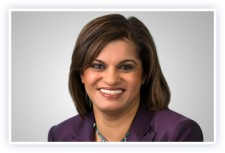 Nimisha Savani to lead global strategy and geographic expansion.
DALLAS, May 15, 2018 (Newswire.com) - IntelliCentrics, a healthcare technology platform that helps healthcare locations introduce trust into the delivery of care, announced today the appointment of Nimisha Savani as Chief Marketing Officer.
Savani joins the company from Academic Partnerships, where she was the strategic business unit leader for healthcare. At IntelliCentrics, she will be responsible for Global Strategy, Sales, and Marketing, with the goal of growing existing markets and relationships while extending the geographic footprint of the IntelliCentrics technology platform.
We were incredibly patient in our search to identify the right leader to join our company.
"Nimisha is a passionate advocate for how IntelliCentrics' technology can unite and deliver worldwide access to high-quality healthcare," said IntelliCentrics CEO Mike Sheehan. "We were incredibly patient in our search to identify the right leader to join our company. When I met Nimisha, I knew our patience would finally be rewarded. Nimisha's career is as distinguished as it is diverse, making her uniquely qualified to lead IntelliCentrics to its full potential."
Savani brings more than three decades of experience in corporate and product marketing, patient advocacy, and customer relationship management to the business. After beginning her career at the Royal Bank of Canada, she held clinical marketing roles in the medical technology space, before assuming senior leadership positions at UT Southwestern Medical Center and Academic Partnerships. Savani earned her B.Sc. from the University of Toronto, and an MBA from Villanova University, where she graduated with honors.
"Our vision is that IntelliCentrics will always play an essential role in delivering a safe and secure healthcare experience," said Savani. "I'm thrilled at this opportunity to leverage my experiences both personally and professionally in support of that goal, and am excited to join such a dynamic and forward-looking leadership team."
To learn more about IntelliCentrics, please phone (817) SEC3URE or visit IntelliCentrics.com.
About IntelliCentrics
IntelliCentrics provides a technology platform called SEC3URE. The platform creates a trusted and verified, global community of users by continuously verifying all attributes of each user. This verification includes documents, licensure, credentials and other requirements, as well as all changes to important and related data and information. SEC3URE enables the community to trust all other users in the community. The platform is cloud computing optimized and can be accessed and managed via mobile devices, personal computers, and any internet connected platform. SEC3URE has been initially adopted in the healthcare industry and is currently in use in over 10,000 registered healthcare locations across North America and the United Kingdom and is a community of 700,000 healthcare users.
Media Contact:
Beth Mahler
Vice President of Marketing, IntelliCentrics
Media@IntelliCentrics.com
972-316-6523
Source: IntelliCentrics
Share: